Solar Panels
Pure Climate Solutions are a forward thinking provider of solar panel systems.
We have a range of Solar Panel systems at affordable prices, suitable for all property types and ready for installation by qualified & experienced engineers.
If you'd like to find out how much a solar system could benefit you and how much a solar panel system will cost to install, fill out our quote form or call one of our advisers

.
AIR SOURCE HEAT PUMPS
We only ever install the highest quality heat pump systems to your home. The reasons are simple, they last longer, generate more energy for you and are more reliable, meaning you save more money and earn more money in the long run.
An Air Source Heat Pump can reduce heating costs by up to 50% compared to direct electricity. You can also enjoy an environmentally friendly, renewable and free energy source that minimises your CO2 emissions.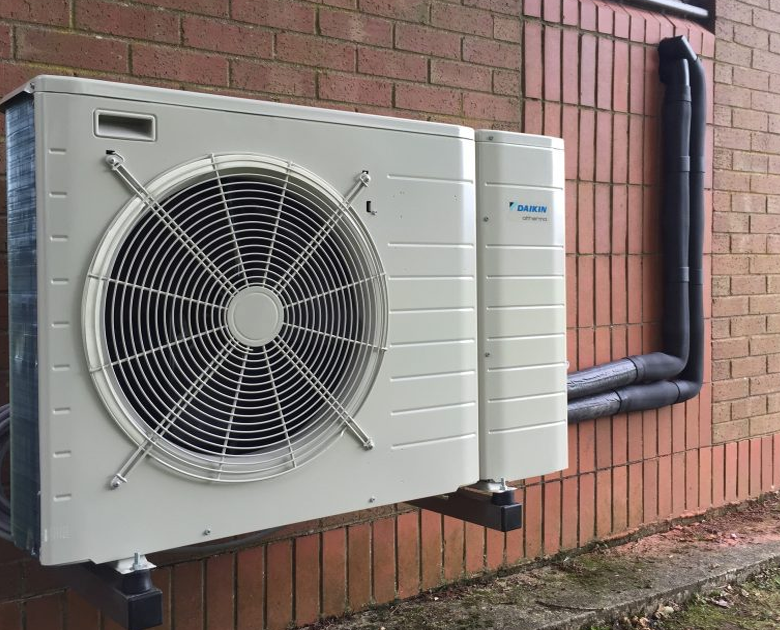 BATTERY STORAGE
Pure Climate Solutions offer a range solar panel batteries that are fully integrated with your system for excess solar energy storage, saving it for when you really need it. With our solar panel batteries, you can run your home purely on your solar energy storage during the night when the sun is down, by using the energy generated during daylight hours.
This not only saves you money in grid electricity in the evenings but it also maximises your investment in your renewable Solar PV system
RENEWABLE HEAT INCENTIVE
Under the UK Government's domestic Renewable Heat Incentive (RHI) scheme, you could receive quarterly cash payments over seven years if you install or have already installed an eligible renewable heating technology.
You can apply for RHI via Ofgem's website. Providing you have all the relevant information to hand and your application does not require a manual review, you should receive an immediate decision. To check if your application will need manual review, visit Ofgem's website.
Contact Us
Pure Climate Solutions Ltd
Company Registration No. 12347861
Email:  info@pureclimatesolutions.co.uk